One of the most important steps in improving work and life quality is accepting responsibility and taking ownership for one's actions. By accepting ownership and taking steps to create the present and future you want to inhabit, the more control you will possess to better realize the goals and results that are desired. The feeling of having control over one's circumstances creates more confidence, less instability, and more productivity in any area of life. This article will explain taking ownership over your actions with input from some of Cardinal Scale's top managers.
Those who take ownership over their daily work and work environment believe that taking initiative is not someone else's responsibility. Larry Hicks, Cardinal Scale Executive Vice-President believes what set him apart early in his career was "…look[ing] for the things that weren't getting done or getting done well, and find[ing] ways to do them."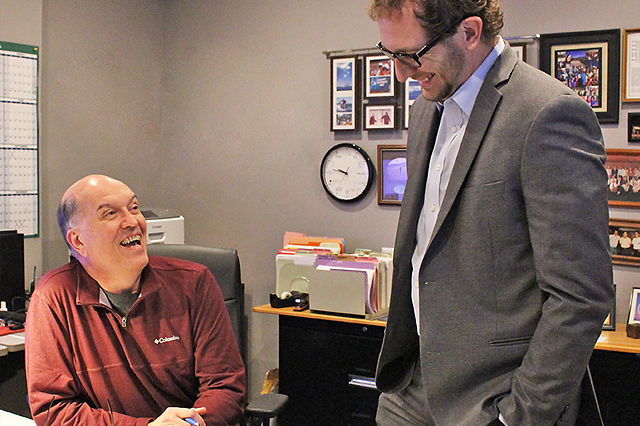 People who take responsibility of their output have developed a good work ethic and strong character. These individuals care about the quality and quantity of their output—more succinctly put, they have pride in what they do. These individuals give extra effort, and as a result of this, are willing to be more accountable for the outcomes of their work. Workers with this mindset also realize their work is a representation of themselves.

Business2Community reports that organizations with high employee engagement outperform organizations that have low employee engagement by 202%. This is a very substantial margin that will ultimately lead to a company's success.
There are several ways to display ownership. "Showing ownership is about holding yourself accountable for your work, and showing that taking action isn't someone else's job. When you come across challenges, look for ways around them and solicit the input of others. Speak up and engage in conversation, especially when the topic is your work. Whatever your day-to-day tasks or projects consist of, make yourself responsible for their success, and take responsibility if you fail," states Daniel Stadler, Cardinal Scale Chief Financial Officer.
In addition, completing assigned tasks in the correct and prompt manner, performing all duties to the best of your ability, being consistent with results, showing the ability of doing what is right for the company, and working with others toward a common goal are great ways to exhibit ownership. When added together, the aforementioned aspects will make anyone more indispensable. All of these attributes will lead to short- and long-term success by making a business more productive and efficient.
The outcome that results from taking all of these steps is the trust that will result. "Trust ultimately means that I have confidence in someone when assigning a task. If they believe I have confidence in their ability, they will begin to trust me, too," states Craig Cusick, Cardinal Scale General Line Production Supervisor.
Trust will engender expertise, diligence, and competence from supervisors and co-workers. Others will believe that you will do the right things and follow through on your commitments. Trust also spurs a greater sense of community. Work communities that display high-trust environments report 74% less stress, 106% more energy at work, 50% higher productivity, 76% more engagement, 29% more satisfaction with their lives, and 40% less burnout, states The Harvard Business Review.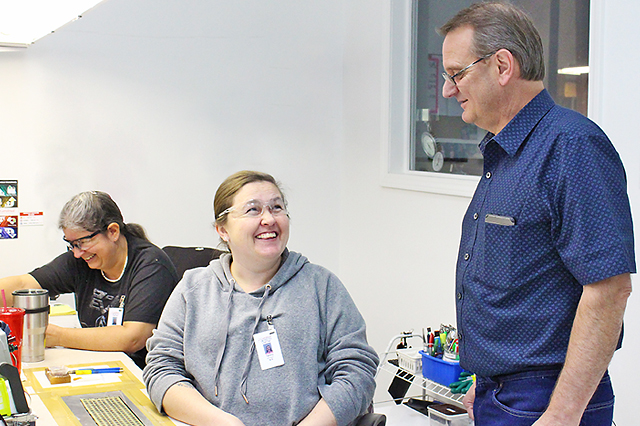 From a work culture standpoint, employees who exhibit trustworthiness and a dynamic mindset will create a more productive work environment. Those who take ownership will create an environment of increased autonomy and less oversight from supervisors. "If you're trustworthy, that usually means that a person is thoughtful and considerate. Also, trustworthy people tend to know the gravity and value of their job," says Mac Forest, Cardinal Scale Load Cell Department Manager. This selfless and considerate deliberation helps a work culture become more positive, and workers will feel like they can take on any challenge. This positive feedback cycle will feed itself, pushing the company forward, while ensuring new opportunities for both employees and the company.
Most importantly, employees who are happy are more productive. The Harvard Business Review found happy employees are 31% more productive and exhibit creativity at a rate of three times higher than average. So, therefore, taking ownership in one's work environment ultimately leads to creating a much happier work environment, and most importantly, a much happier life.